Protein Powder Manufacturers in India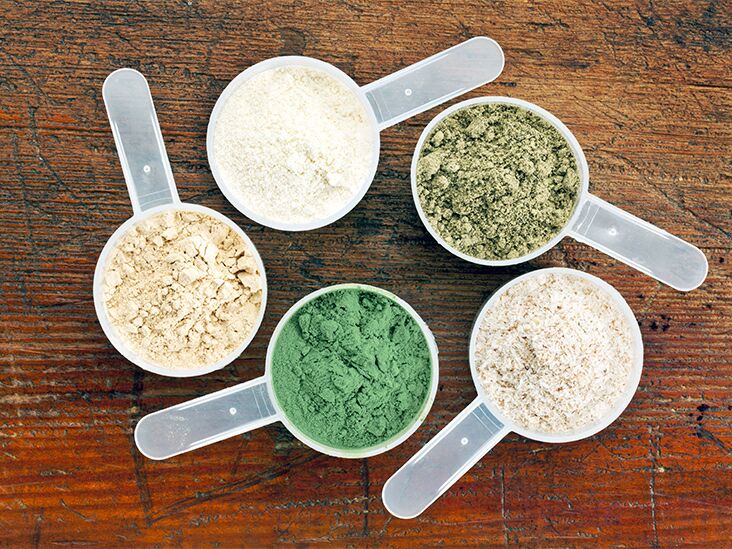 Protein Powder Manufacturers in India – As all, you have known that the demand for Protein Powder is high not only in India but all over the world and that is the reason why people investing their precious money in this domain. So, if you are looking for Protein Powder Manufacturers in India or you decides to start your own business then stay with us. Here in this article, we have listed some of the Top Protein Powder Manufacturer in India. So, you can choose easily any of the listed Protein Manufacturing companies according to your basic needs.
Before we jump to discussing the top 10 manufacturing companies of protein powder let me go back a few steps and start from the basics. In today's era protein powder is a basic bodybuilding supplement for the human body. Protein powders are rich sources of protein from animal or plant foods, such as dairy, eggs, rice, or peas. Also, protein is one of the building blocks of bone, muscle, and skin. There are three common forms:
Concentrates Protein
Isolates Protein
Hydrolysates Protein
Also, here we share a list of which types of protein available in the Indian Market:
Whey Protein
Casein Protein
Egg Protein
Pea Protein
Hemp Protein
Brown Rice Protein
Mixed Plant Proteins
The potential health benefits of protein powders add the following:
Weight management
Muscle growth
Recovery after exercise
Added nutrition
If you make your mind to invest in this field then in this paragraph we share statics regarding the market of protein powder. In 2017 the market value of the protine powder industry is $4,908.9 million at a CAGR of 7.4%. Now they are projected to reach $8,717.1 million by 2025. The reason behind why the industry grows day by day in India because the younger generation in India is increasingly gaining interest in sports and fitness activities, which in turn, is booming the demand for sports nutrition. India, comprising a developing marketplace offers tremendous opportunity for various Whey Protein Ingredients companies to expand their operations here.
Top 10 Protein Powder Manufacturers in India:
In this blog, we cover leading companies involves in the manufacturing of international quality standards of protein powder. Some of the major brands that are operating in the organized market are analyzed and listed below. Also, we share all the required details of the Protein supplement Manufacturers in India with their product list and address.
1. Nutricore Biosciences Pvt. Ltd:
Since 2012 Nutricore Biosciences is one of the best leading manufacturers and suppliers of a wide range of food supplements and whey protein supplements. All its products are properly tested on various quality parameters, before being packed & offered to the clients. Their entire range of food supplements and several other health solutions are generally identified in the global markets due to their exceptional quality and values. The company's central focus on esteemed clients, as well as they, also respect their business. Also, they have skilled & qualified researchers who help to fulfill the bulk order requirements of the client.
Their protein supplements have high biological value and, these are prepared to support and develop muscle tissue after a heavy workout. Nutricore Biosciences have certification of ISO 22000, GMP, FSSAI, etc. Their quality analysts ensure to employ best management practices for maintaining the hygiene, ensuring accurate composition and safe usage of products. Also, their facility is spread over a large area with well-equipped with several machinery and tools.
They offer the purest and effective range of protein supplement such as:
Plant protein
Protein X junior
HealthOxide Vegan Plant Protein
Casein Protein
Health Oxide Pure Raw Micellar Casein Protein 80%
Kidsfuel 200 Gm Chocolate Flavor
Whey Protein Powder
Address: No. 18, Kohinoor, Opposite GK Chambers, Near Mini Bazaar, Varachha Road, Surat – 395006, Gujarat, India
2. Saillon Pharma:
Since Saillon Pharma starts its establishment they are the most popular manufacturer of protein powder. Their wide and modern infrastructure supports the entire business operation. Their all professionals are well knowledgable and hold vast domain experience to match the expectations of clients. Today, they are a fast-growing Indian Pharmaceutical company with an extensive thrust to meet to needs of the Domestic Market and Exports. They have an advanced quality testing lab for conducting the defined tests.
All of its facilities installed in the production unit follow the set industry standards regarding the emission of harmful gases and pollutants. Also, they have established a large but properly manageable space for the storage of their finished products. The company endeavors to protect the domestic healthcare business with a diverse, robust, and efficient result pipeline, set up on the lumber of meticulous investigation. Also, they are concerned for the people and take efficient moves to create healthier and happier communities.
Their protein supplement includes:
Myprotein Powder
Egg Protein Powder
Protein Powder
Milk Protein Powder
Soy Protein Powder
Chocolate Protein Powder
Contact Details: B-432,433, Advance Business Park, Opp, Swaminarayan Temple, Shahibaug Road, Shahibaug, Ahmedabad, Pincode – 380004, Gujarat, India
3. Titan Biotech Limited:
Titan Biotech is one of the leading manufacturers & exporters of biological products such as Pharmaceutical, Nutraceutical, Food & Beverages, etc. They have more than experience of 25 years and a remarkable market presence in 75+ countries. Also, they are committed to a total customer satisfaction policy. The company always emphasizes supplying the most competitive prices to the market to cater & create a successful situation in the marketplace.
Their experts are engaged in creating new innovative methods to develop products that provide maximum benefits to esteemed clients. Its products are certified by ISO 13485:2003 also they have ISO 9001:2008 and cGMP certification. Their aims to push the boundaries of research and development to deliver the best quality of Biological products at competitive prices.
Protein product list also includes:
Milk Protein
Protein Hydrolysate
Soya Protein Isolate
Iron Protein Succinylate
Brewer Yeast Protein
Specter-Whey Protein
Chicken Protein Isolate
Corporate Office: 903-909, 9th Floor, Bigjos Tower, Netaji Subhash Place, Delhi-110034, India
4. AMCO Proteins:
AMCO Proteins introduces itself to the world in the year 1950 with a strong interest in milk protein and a central focus on processing casein for industrial application. Their passion for protein drives to them innovate and develop new proteins for various applications. Since the company's starts, they promise to provide you the highest quality proteins and best customer service to exceed your expectations and help your business grow. Also, they have state of an art research and development lab with the ability to not only develop a concept and formulation but to showcase your ingredient in a finished product prototype.
They share a passion for protein, innovation, and a work ethic that focuses on quality and customer satisfaction. Also, they recognize that they have one planet and need to do their part so that it remains strong and healthy for all of their future generations. The company believes that employees need to maintain education, inspiration, and industry collaboration. They want everyone to feel safe and invested to provide an optimal working environment.
Their Products:
Caseins
Caseinates
MPC & MPI
WPC & WPI
Nutritional and Functional Blends
Hydrolysates
Contact Them: C53-54,Sector-57, Phase ||| Noida-201301(U.P.)
5. Nutralike:
Nutralike starts its establishment in the year 2014 as a manufacturer of Nutraceutical products such as protein powders, Gym supplements, and Energy drinks. They also manufacture products for the different brands and are likely known as Third-party Manufacturing. They are also supported by a spacious warehousing department, wherein they safely store all the products. The company manufactures those products that fulfill the lacking body requirements and in turn result in a safe and fit society.
They examine the quality control resulting in a better quality assurance according to the norms and also Quality control with regular lab testing is executed. Also, they aim to manufacture all types of nutrition supplements to implement your needs at a very economical price available to each & every one. Nutralike feels proud that they are doing something positive for the people's health and in turn society & the nation as a whole.
The range of protein powder product includes:
Junior Protein Powder
Pregnant Women Protein Powder
Soy Proteins
Protein Powder for Diabetes Patient
Protein Powder for Old Age
Registered Address: Plot No. A/23, Swagat-3 Industrial Park, Nr. Kothiya Bus stop, Ahmedabad-Indore Highway, Kuha, Ahmedabad-382433, Gujarat, India
6. NutraScience Labs:
NutraScience Labs give you a broad category of popular protein powder manufacturing options. Their in-house food scientists certified in flavoring can help you develop a custom formula for your protein powder that is second to none. They can create organic protein powders that are the most favorable for your brand with the perfect balance of flavor and nutrition. With over 50 years of nutraceutical industry experience, they have been in the game long enough to understand how much money, time, and effort is required to make a high-quality protein powder supplement.
Their team will work diligently to understand your needs and goals better than any other protein powder manufacturer. Also, they offer one-stop fulfillment services, including product warehousing, inventory management & drop shipping. All its manufacturing services in state-of-the-art, cGMP Certified facilities. All its products undergo meticulous quality control procedures to ensure quality.
Types of Powders they Can Manufacture for You:
Animal Proteins
Plant-based Proteins
Location: Main Road 6th Sector, Outer Ring Road, HSR Layout, Bengaluru, India
7. Nutriwell Laboratories:
Nutriwell Laboratories is a prominent whey protein manufacturing plant in India. They have 200+ manpower supports this process with the utmost quality and precision. Also, the company guarantees the process followed for every respective client or nutrition brand is at par with the ISO and GMP norms. They have been Inspected and Approved by the Food Safety Standard Authority of India and its facility is ISO & GMP certified. Its products have the endorsement of technology-based differentiation and include the full range of dosage information.
Their Research and development are headed by a senior scientist who has been an honorable name in the industry which he achieved over the years by gifting a wide array of impeccable formulations to the Nation. They also help its clients tap this marketplace by providing them with smooth production and excellent quality. They have the capability to deliver quality products within established timelines, at low costs, and without compromising on quality.
Protein Powder Range also includes:
Contact Them: 322, (IGC) Industrial Food Park, HSIIDC Saha, Ambala.
8. Nexlife Nutrascience:
Since 2014 Nexlife Nutrascience is a well-known and leading Manufacturer of a highly effective and reliable range of Protein Powder. They are also providing Pharmaceutical Third Party Manufacturing Service. Their skilled experts work in proximity with consumers to understand their precise needs. Their offered supplement is specially processed for athletes and individuals who have been active to support their bodies' increased protein demands. Today, they have become the prime choice of its customers owing to crystal clear business dealings, ethical business policies, reasonable rates, and excellent logistic facility.
Due to the compensation of their qualified and competent team members, they are contributory in presenting a great selection of commodities as per the set business norms. They have an ISO 9001:2015 certified company. Products provided by them are processed under the most hygienic condition from premium quality ingredients and the latest machines at the vendors' end.
Here is the list of Protein Powders segment that they are providing:
Sugar-Free Protein Supplement
Prolife Protein Powder
Protein Powder Vanilla Flavour
Protein Powder with DHA
Kesar Elaichi Protein Powder
Whey Protein Powder
Nutritional Protein Supplement
Protein Powder With Vitamin Minerals
Location: 17, 18, Mahavir Industrial Estate, GIDC, Kathwada GIDC, Ahmedabad – 382430, Gujarat, India
9. Pharma Drugs and Chemicals Unlimited:
Pharma Drugs and Chemicals Unlimited starts its establishment in the year 1990. Their approach to embellished as the Leading Pharma Franchise Company by providing cost-effective and top-quality specifications in terms of products. The drugs prepared for adapted medicines are maintaining the GMP & ISO 9001:2008 Stipulations. They have a team of experienced medical practitioners who manufacturing Pharmaceutical Medicine with special care in terms of the quantity of each ingredient need to prepare medicines.
They provide the best Protein Powder which is free from any kind of contamination and hygiene for the welfare of society. The company has a wide range of protein products manufactured by its certified medical specialists who know the current demand of the market and prepare products according to the demand.
Product list of protein also includes:
(ZINSE-DHA)
(FITVIT-DHA)
(GYM-DHA)
Direction: Pabhat Road, Zirakpur-140603, Dist: Mohali Punjab
10. FZ Nutrition:
Since 2014 FZ Nutrition is the advanced name in the business engaging in manufacturing and supplying an extensive spectrum of Whey Protein and other supplements. They are backed with a state-of-the-art infrastructure facility that is manned by their experienced and knowledgeable professionals. Their facility is divided into various departments such as production, quality testing, research & development, and warehouse & packaging. Also, they take care of proper quality to ensure that the offered products are the most effective in nature.
Their professionals bestow contribution towards extreme quality perfection. They sustain high-quality standards throughout their business process. Their high-end quality testing facility is equipped with ultra-modern testing equipment and is manned by experienced quality experts. While processing these products, they use quality-tested ingredients that are sourced from the genuine vendors of the industry.
Their protein product includes:
Nitro Whey Protein
Pro Whey Protein
Isolate Whey Protein
Glutamine 300gm
Isolate Whey Protein 2lbs
Contact Address: Dera Bassi, Mohali, Punjab, India, Chandigarh-Dehli Highway
Conclusion:
We hope the provides information is useful for your searches. So, go ahead and chose any of the listed companies, and start your own business in low investment. To get PCD Franchise of Protein Powder in India feels free to contact us directly or you can fill the contact form from our official website.