Green Tea Manufacturers in India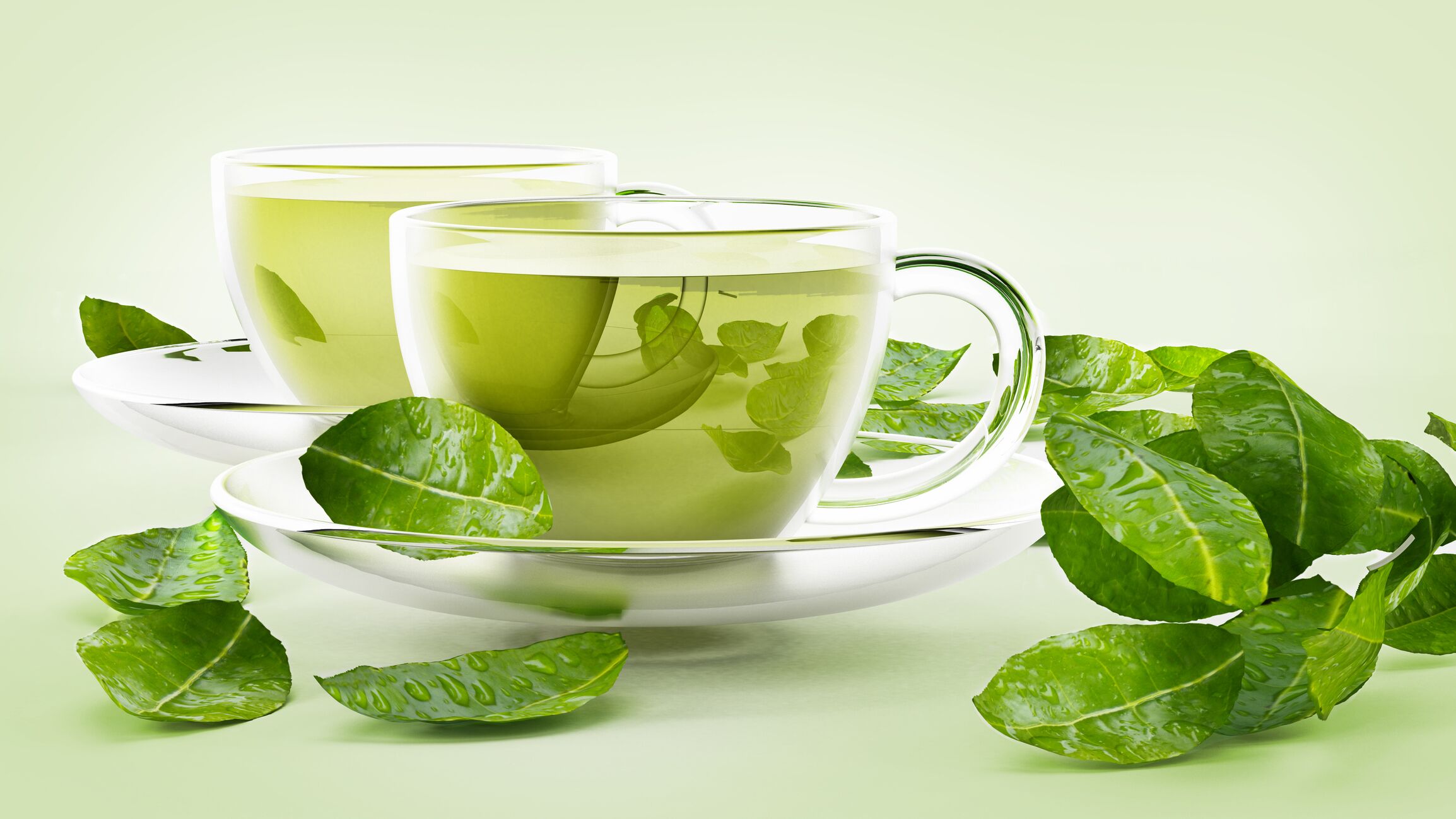 Green Tea Manufacturers in India – Although green tea drinking has been linked with health benefits for centuries, only in contemporary years have its medicinal properties been examined scientifically. One must know the healthy power of green tea while getting the most out of their cups. So, if you think to starts your own business then here we share the Top 10 Green Tea Manufacturers in India that help you to start your own business. In the Indian market, there are serval types of green tea manufacturers and supplies all over the world including China, India, Japan, Bangladesh, etc.
Green tea is produced from unoxidized leaves and is one of the lightest prepared types of tea. For this purpose, it includes the most antioxidants and beneficial polyphenols. People regularly drink fresh tea as a refreshment.
Here are 10 potential wellness benefits of green tea:
Contains healthy bioactive compounds
May improve brain function
Increases fat burning
It May help prevent type 2 diabetes
It May help prevent cardiovascular disease
Antioxidants may lower the risk of some cancers
May protect the brain from aging
May reduce bad breath
Help you lose weight
Help you live longer
In 2018 the Indian green tea market was valued at US$ 1,247. 36 Mn. Now the projected to reach US$ 2,112. 47 Mn by 2027 with the growth of CAGR of 6. 1% during the forecast period. Also, the Indian green tea market is segmented into tea bags, tea instant mixes, iced tea, loose-leaf, and others. The market for the loose-leaf segment is expected to grow at a rapid pace during the forecast period. May this statics helps you to understand that the market of tea is very deep. It also helps you to make more profit with low investment.
India Green Tea Market – By Flavor
Lemon
Aloe Vera
Cinnamon
Vanilla
Basil
Others
Top 10 Green Tea Manufacturers in India:
Now as all, you have known that the potential health benefits of green tea and the scope of tea products. So, it's the best opportunity for you to invest in this field and start your successful business. Below we share the top 10 companies that are engaged in manufacturing and supplying green tea at economical prices and also provides you bulk orders. In the list, we share all genuine information regarding Green Tea Manufacturers with their product list or register address, according to your need.
1. Mehta Herbs & Spices:
Mehta herbs & Spices is one of the best leading green tea manufacturers with serval products such as Aloevera Products & Tea leaves. Since 2004 their central focus on medicinal plants, their cultivation, and processing. Their products are available in the market under the brand name Vitessentia and Kilmelfort. Mehta Herbs & Spices ensure that they strictly test its product range on several parameters of quality at different stages of production. The secret behind their top-notch products is the processing facility.
Also, the company and its management believe in dealing with stakeholders honestly and transparently. They undertake field trials to have the best plant population per unit area for commercial viability, farm mechanization, and higher yield per plant. The company's mission is to provide the best quality products and to constantly improve, innovate and evolve to meet the growing needs of their client. Their plantation is located at the foothills of the Nilgiris.
They offer the purest and effective range of such as:
Kilmelfort Paradise Green (Premium long leaf tea)
Kilmelfort Verdant Green (Strength tea with slight astringency )
Kilmalfort Cloud Green (Medium leaf with bright dark green liquor)
Address: S-3D, Manchester Square, 12, Puliakulam Road, Papanaicken Palyam, Coimbatore, Tamil Nadu, India 641037
2. Deha Organic:
Deha Organic introduces itself to the world in the year 1951 by Mr. S.N. Agarwalla, who has gained the status of remaining a Quality Planter in the Industry. The company has certification of ISO 22000:2005 and HACCP for providing international quality standards of products. Also, they have 266 hectares of land under the Tea Plantation, providing employment opportunities to more than 1000 workers. Their ecosystem response to this change is so encouraging that the management is looking forward to converting a few more hectares of land to organic.
Moreover, the operators of the property have experienced an incredible change and have become more methodical in their approach. Deha Organic provides one of the finest and top-quality tea in the tea industry due to the constant maneuvering by its owner. Recently they received appreciation over the years for Highest Price for the individual auctions in Guwahati & Kolkata.
Their tea product:
Contact Them: NALIAPOOL, DIBRUGARH – 786001 ASSAM ( INDIA )
3. Sibya Tea Garden:
Since 2016 sibya tea garden is a famous manufacturer and supplier of Green Tea, Black Tea, Tea Powder, etc. Its products are highly demanded due to their features like accurate composition, and tangy taste. Also, they endeavor to become a trusted firm with the help of their experienced team of professionals and modern research and technology. Their vendors work very hard to develop a new and innovative product to cater to the diverse requirements of the market. Under the dynamic and aggressive leadership of their CEO, Mr. Tokmin Borang, they can export its product at the world level.
Their customized packaging choice and economical price also help them in attaining high patron satisfaction. Also, their provided products are full of soft flavors that deliver a sublime mouthfeel. Its daily use promises benefits for the body and mind. All ingredients which are used to process these items are procured from the most reliable vendors of the market in compliance with the industry standards.
Green Tea product list also includes:
Green Tea
Organic Tea
Sibya Tea
Flavored Tea
Contact details: Sibya, Mebo. P.O. Mebo- 791104, Arunachal Pradesh, India
4. Shilpa Medicare Limited:
Shilpa Medicare Limited starts its establishment in the year 1989 as an API manufacturer at Raichur. With a governing approved production setup and excellent clear specialist team in place, Shilpa Medicare has since been on a constant growth path. Also, they are one of the leaders in the Oncology market and offer a complete range of products in this segment spanning across APIs, formulations both in terms of Research and Development and manufacturing capabilities. They are striving to put in efforts in the field of novel drug delivery systems and biotech products along with widening their focus to other therapy areas.
The company believes it is important to act responsibly and doing the right things in the right manner and strive to maintain the trust and respect of all of their stakeholders by acting with integrity at all times. Their central focus on to maintain the best quality by continuous improvement in the system to ensure regulatory compliance to meet the international standards, simultaneously keeping in mind environmental health.
Their Product:
Shilpa's Green T Film – 30 Films
Registered Address: Unit VII, Plot No 79, Survey No 125, IDA, Mallapur, Nacharam, Hyderabad, Telangana – 500076
5. Glenburn Fine Tea:
Glenburn Direct is an established Internet marketing model set up by the Prakash family. They aim to combine tea guzzlers around the world with the tea farmers of their two estates in India – Khongea (Assam) and Glenburn (Darjeeling). The company manufactures many types of tea such as White tea, Oolong tea, and green tea, as well as premium tea bags. No machine can help them, and they must rely on his refined olfactory senses. They acquired prized tea properties in the premium tea plantation areas across India. Also, the Glenburn was fixed up to develop informative and therapeutic services on the estate as well as to support educational activities amongst the local community.
The range of green tea product includes:
Glenburn Darjeeling Tea
Lemon Ginger Tea
Lemongrass Tea
Moroccan Mint Tea
Tulsi Tea
Location; 41 Chowringhee Road, Kolkata, West Bengal – 700071
6. Agronica India Private Limited:
Agronica India starts its firm in the year as one of the principal masala & Green tea manufacturers, wholesalers, and traders of an extensive range. Their offered range consists of best-grade Green Tea, Masala Tea, and Affini Tea. The reason why people choose their products is because of their premium quality, long shelf life, and affordable prices. Their central focus on to constantly provide world-class green and masala tea to meet the changing customer's needs. Also, their professionals are highly qualified that supports them to offer products as per the client's need.
Agronica India has established an envious position in the market under the astute headship of their mentor Mr. Amit Garg. Their mentor also encourages employees by consulting them before introducing any policies in the company. Also, its product has reasonable pricing, quality assured green and masala tea range and transparencies in deals are the main factors behind their success.
Their product list also includes:
Affini Tea
Immuni Tea
Infini Tea
Jasmine Tea
Maofeng Imperial Tea
Gorgeous Green Pearls
Direction: G-2, Module-8, Mangalam Housing Society, Abhay Khand-3, Indirapuram, Ghaziabad, Pincode -201010
7. Sache Wellness:
Sache Wellness was started by two founders – Saurabh and Chetna. The company intends to provide a spray of natural and organic products for everyday use with its certified organic herbal tea as the marquee product symbolizing "A Cupful of Wellness." Also, they are NPOP, NOP, and EU Organic Certified by serval regulation and also have food security certifications like FSSC 22000, FSSAI, and GMP Ayurveda for providing the finest quality of the product.
Their herbal blends are crafted from ingredients that are sourced from genuine certified natural herbal farms and converted into pleasant liquids through the process of refinement in our factories with utmost care. They endeavor to provide the highest quality products to consumers. Striving towards this aspiration, they have set up an infrastructure to accommodate end-to-end solutions right from farming the elements to processing their organic herbal teas and strains in their in-house manufacturing facilities.
They offer a wide range of Green Tea Such as:
Organic Tea
Lemongrass Tea
Organic Tulsi Tea
Correspondence Office: Noida One, 5th Floor Tower-C, B-8 IT Park, Block B, Industrial Area, Sector 62, Noida, Uttar Pradesh 201309
8. Sugandh Tea Group:
Sugangh starts its journey in 1994 with the sole motive of delivering high-quality teas and value for money to tea lovers. Their aim is to delivering the best quality aromatic teas at the best prices to capacitate every individual to savor the tastiest teas consistent in high quality. The company has an unwavering focus on production and quality. It is an ISO 22000:2005 certified brand. Their facilities are state of the art, fully automated, and equipped with the latest technologies.
It is inspired by the idea to keep high standards and constant quality and the organization consistently endeavors to break through its own quality standards. Also, the major force behind the colossal growth achieved by the company and the group credits its success to the whole team and most of all to its satisfied clients.
Product:
Get in Touch: 113 D Mall, Netaji Subash Place, Pitampura, Delhi, 110034, India.
9. Aditya Tea Industry:
The company involves in offering excellent quality tea leaves. Since 1962 they are providing high-quality and impurities-free tea leaves. They make sure that their tea leaves meet international quality standards. Their quality auditors ensure that tea leaves are accurately processed and remain free from any sort of adulterants. In addition to this, they offer their tea leaves in quality packaging to ensure entire freshness and long shelf life. Their production has achieved a successful position in the nationwide market owing to the dedicated endeavors of the mentors and team members.
Product List:
Office Address; 26/5/B BALLYGUNGE CIRCULAR Road 3RD Floor, Kolkata West Bengal 700019 India
10. Agra Trading:
Since 1977 Agra trading is a well-known green tea manufacturers in India. Their state-of-the-art infrastructure spans over an area of 500 sq. yards and is equipped with sophisticated machineries like 5 fully automatic packing plants and automatic blending machines and testing units. Also, they are certified by the Indian Tea Association, assuring the clients for superior quality tea. Their team holds vast experience in tea manufacturing, thus being able to guarantee delivery of the finest products.
The company offers the best quality tea to the clients and never compromises on the quality. To retain the richness of tea, they offer it in jute bags, plastic bags, pouches, and carton boxes. Their team comprises hardworking and dedicated professionals who strive to maintain the highest standard in client service. Today, they cover Egypt, U.A.E., Itlay, India & European Countries market.
Their Green tea is well-known for:
Various health benefits
Un-adulteration
Long shelf life
Affordable price
Contact Them: 121, New Market, Jeoni Mandi, Agra, Uttar Pradesh – 282004, India
Conclusion:
After we doing a lot of research regarding the top 10 green tea manufacturers in India, May our blog is useful for your searches. For more details of this blog, you can directly call us or fill the contact form from our official website.